At one time when my children were much younger I was afraid they would turn from God because of something I did or did not do. It sounds silly now, looking back. We were purposefully training our children in the knowledge of God and His ways. We were praying for them daily and trying to live as examples to them. Why the fear then?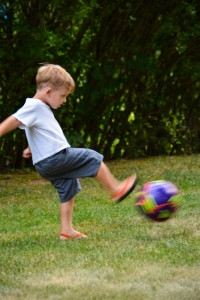 The fear nagged me for months as I wrestled with my concerns. During this time I attended a Women's retreat where the speaker's flight was delayed by weather and she arrived late. She put aside her planed presentation to share the story of her conversation with a young man seated next to her on the plane.
He came from a church going family yet was running from God and all his parents had taught him. Because of the extended time the plane was sitting on the tarmac the speaker was able to remind him of God's love and the consequences of the path he was choosing. The young man responded to her reminders and repented right there on the plane.
The speaker shared the story as an illustration of God's faithfulness. The young man's parents had been faithful to raise him to honor God, however he had chosen his own way. But God orchestrated the circumstances of weather and seating assignments to put this young man right next to a Christian college professor who was sensitive to the Holy Spirit's prompting.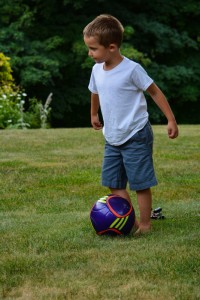 Hearing the story was a revelation to me, it spoke directly to my fear. I realized that I had been taking responsibility for my children's response to our training. It was as if I could create a perfect spiritual environment to prompt the correct responses and desired life choices. I was afraid I would fail my children and God.
But their response was not my job at all. That is a function of the Holy Spirit. If I am faithful to train up my child in the way he should go then I must trust God to do his part. God does not leave or forsake even our wayward children. God is even more concerned with the eternal destiny of your children than you are!
Be faithful in your training and praying then trust the One who never fails.
Ellen